2024 CB Marcelles Williams at Battle Miami 7v7 Tournament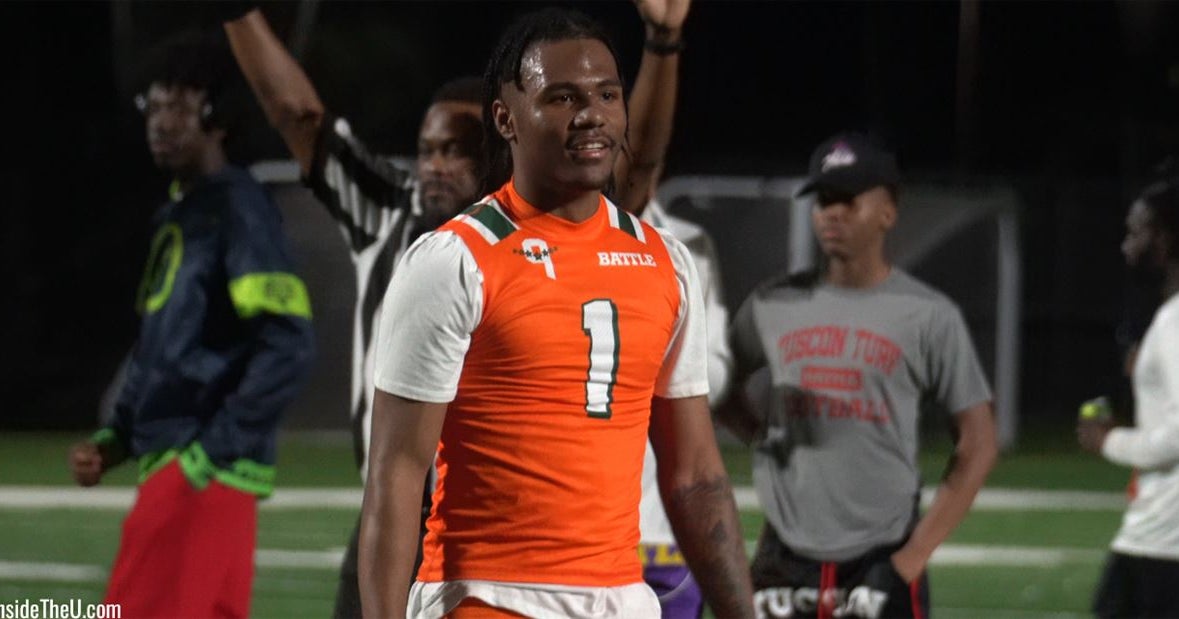 FORT LAUDERDALE, Fla. — Watch Bellflower (Calif.) St. John Bosco 2024 cornerback Marcelles Williams playing for Premium Gas at the Battle Miami 7v7 Tournament.
Williams, a four-star prospect who is considered the sixth-best corner in the class according to the 247Sports composite rankings, had an interception for Premium Gas in a 19-14 loss to the Trillion Boys on Saturday night.
Williams holds a Miami offer. He also has offers from USC, Florida State, Ohio State and Michigan among others.
VIP ARTICLE: 2024 CB Marcelles Williams reviews title-winning season and the Hurricanes
Christopher Stock has covered the Miami Hurricanes since 2003 and can be reached by e-mail at [email protected] and on Twitter @InsideTheU.