Comparing Shaquille O'Neal's Recently Acquired $16 Million Mansion in Miami to Tiger Woods' $75 Million Insane Home in Jupiter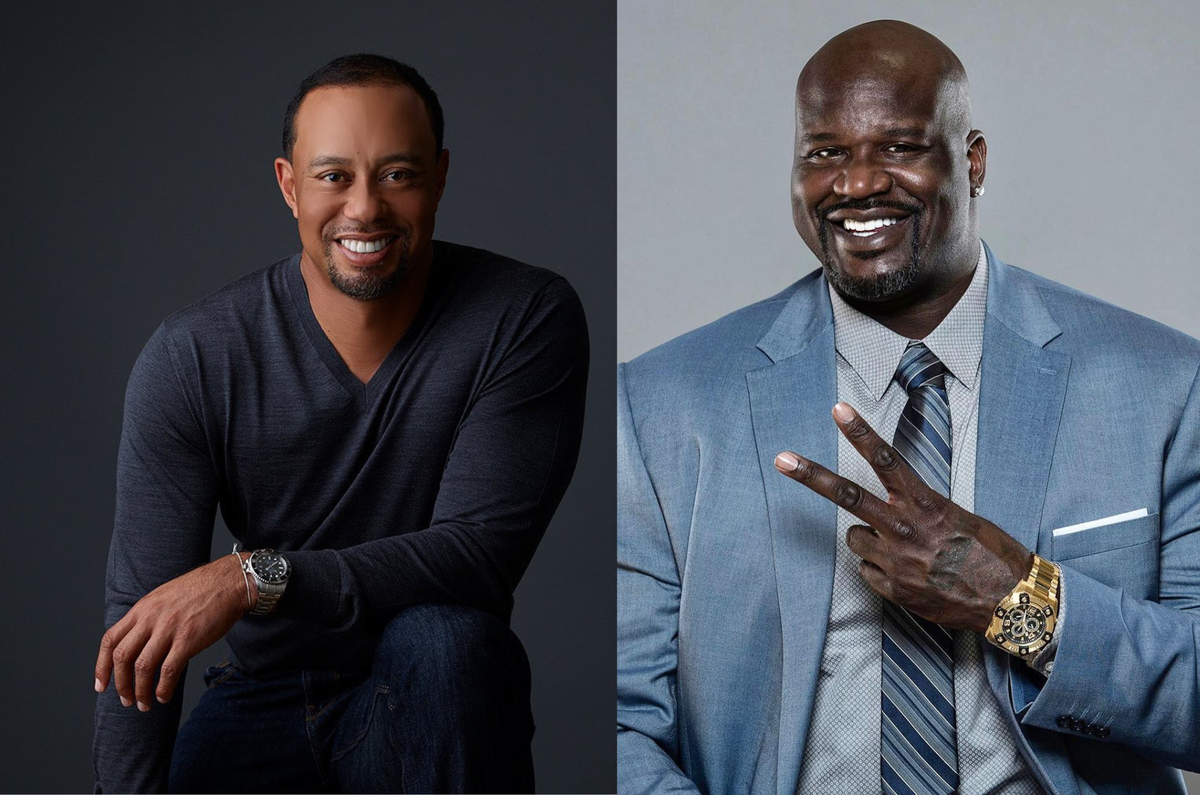 Tiger Woods is widely considered the greatest golfer of all time. He has won 100+ titles worldwide, including 15 majors and 18 World Golf Championships. With his incredible golfing skills and brand endorsements, he is one of the three athletes in the world to surpass a $1 billion net worth. 
Shaquille O'Neal, on the other hand, had 19 successful years as an NBA star. He had made $292 million as a basketball player. Furthermore, his net worth was reported to be $400 million in 2022, thanks to his business, endorsement deals, and investments. 
ADVERTISEMENT
Article continues below this ad
As two rich athletes in America, both Woods and O'Neal are not shy when it comes to spending money to live a luxurious life. While the golfer lives in a $75 million worth mansion, the former NBA player lives in a $16 million house. Let's find out the differences and similarities between the two residences.
The $75 million worth Florida mansion of Tiger Woods
Forbes has recently estimated Woods' net worth to be more than $1 billion. And the golfer has already been living a billionaire lifestyle in his mansion in Jupiter, Florida. While he built the home, the price of the home was around $60 million. Celebrity Net Worth estimates its price to be at least $75 million now.  The golfer has been living there since he separated from his ex-wife in 2010. 
Tiger Woods has an epic backyard at his $50 million Florida house.

— Private beach
— 100-foot lap pool
— 4 hole golf course
— Boat with ocean access
— Tennis & basketball court

As if that wasn't enough, Tiger also installed a 2nd story tee box off his bedroom. pic.twitter.com/oVz6u0hShC

— Joe Pompliano (@JoePompliano) January 2, 2021
According to Realestate.com, the entire property is split into two sections with 306 sqm for the living area and a 600 sqm multipurpose building. A glass-covered walkway links connect the two buildings. There is a world-class gym, a media room, a wine cellar, a guesthouse, a garage, and a large mooring for his boats on the property. 
Furthermore, the property has a 30m swimming pool, an outdoor basketball court, and a tennis court. As a professional golfer, Woods has also included a 4-hole golf course with 6 bunkers in his backyard. "It's also set up so I can hit shots out of my second-story studio," the golfer had once revealed. 
Is Shaquille O'Neal's Miami home better than Woods' mansion? 
ADVERTISEMENT
Article continues below this ad
O'Neal has been living in his Orlando home for 20 years. However, the former NBA star decided to move to Miami and bought the $16 million home in 2021 and has been living there ever since. 
The residence has a garage, a huge pool, a spacious media room, and grand bedrooms. Since TNT covered only a general part of the home, the viewers can't see more of the home. Shaq has also decorated it with expensive furniture, which mostly his realtor picked for him. 
ADVERTISEMENT
Article continues below this ad
The sports entities live in their multi-million properties. While Woods is a grand mansion, the Big Shamrock chose a minimal look for his home. Which one did you like the most? 
Watch This Story: Tiger Woods vs Oprah Winfrey: Net Worth Comparison