Fire Causes Partial Roof Collapse at NW Miami-Dade Apartment Building – NBC 6 South Florida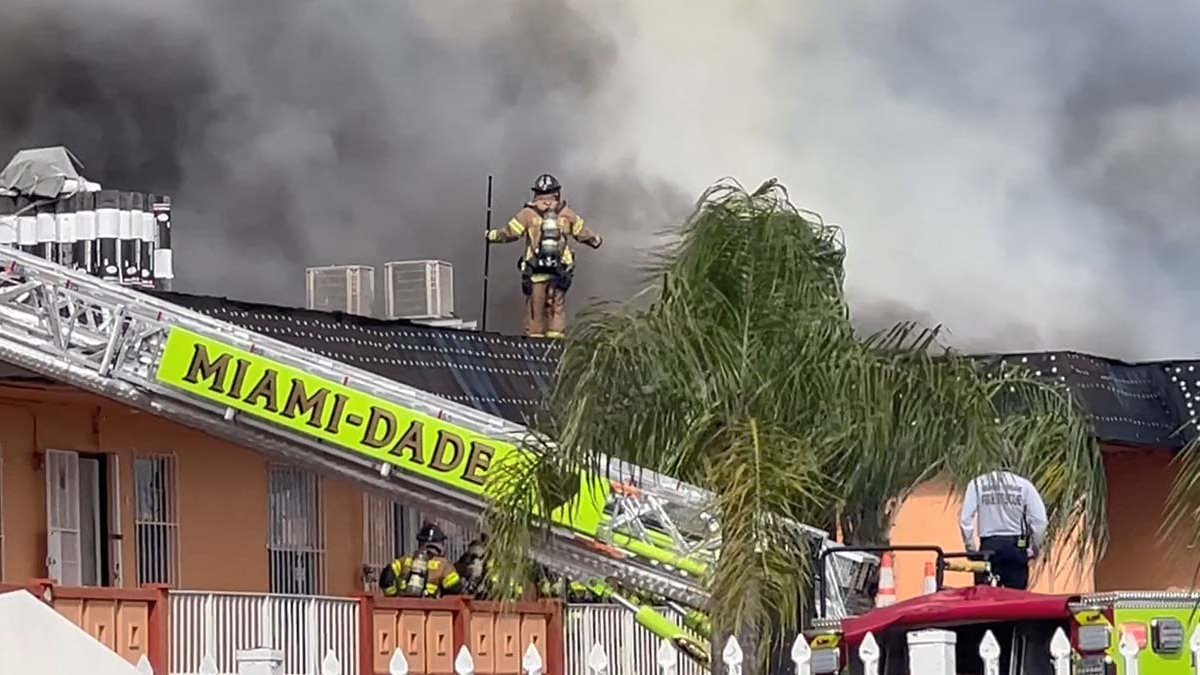 Fire crews are spending Saturday putting out a two-alarm blaze that broke out inside an apartment building in northwest Miami-Dade, causing a partial collapse of a roof.
Miami-Dade Fire Rescue responded to the fire just before 10:30 a.m. in the 300 block of Northwest 177th Street, with over 45 units arriving at the scene.
Officials have not released additional information at this time on any injuries or the extent of the collapse.
Stay tuned to NBC 6 on air and online for updates