7News participates in annual Real Men Read event held in Miami Gardens – WSVN 7News | Miami News, Weather, Sports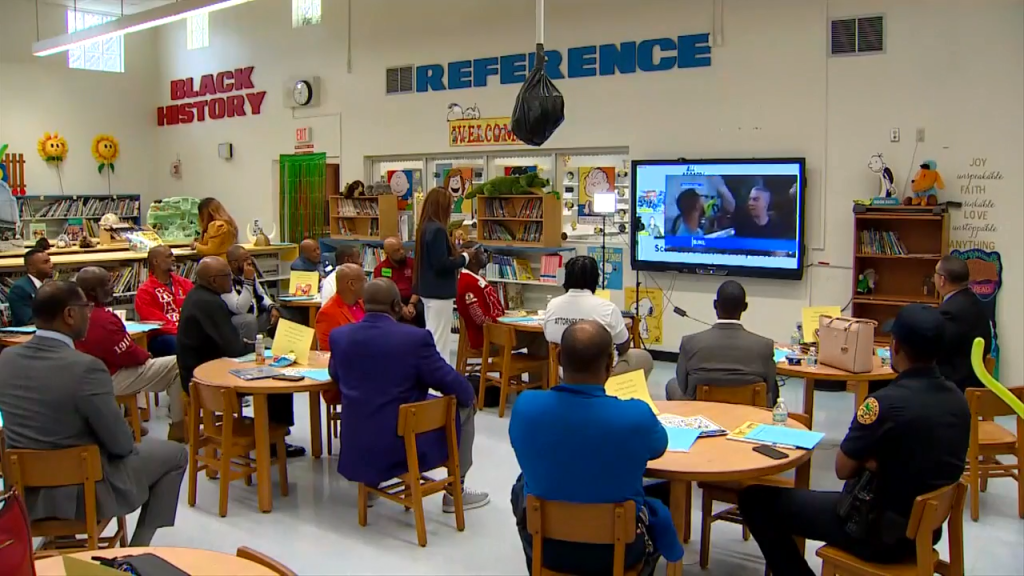 MIAMI GARDENS, FLA. (WSVN) – You need to read to succeed and a familiar face paved the way at an event in South Florida!
Scott Lake Elementary School in Miami Gardens hosted Real Men Read, an annual event that encourages early childhood reading.
7news anchor, Tavares Jones, along with other sponsors participated.
"The Real Men Read event is pretty awesome," he said. "It gives kids the knowledge that with reading and literacy, they can do anything. So today we read a book called 'I am smart, I am blessed, I can do anything' and that is the embodiment of reading in their lives and the sky is the limit for their success."
Principal Dr. Bridget McKinney believes reading impacts all aspects of a child's growth.
"To learn to read or to have someone read to you improves everything about how we see life," she said. "So when we can bring readers in, especially male role models, who they may not traditionally see in a household, reading this brings inspiration to our boys and girls."
The event is part of the Florida Department of Education's statewide Celebrate Literacy Week program.
Copyright 2023 Sunbeam Television Corp. All rights reserved. This material may not be published, broadcast, rewritten or redistributed.