Spoelstra floats idea for 100K fans at outdoor game in Miami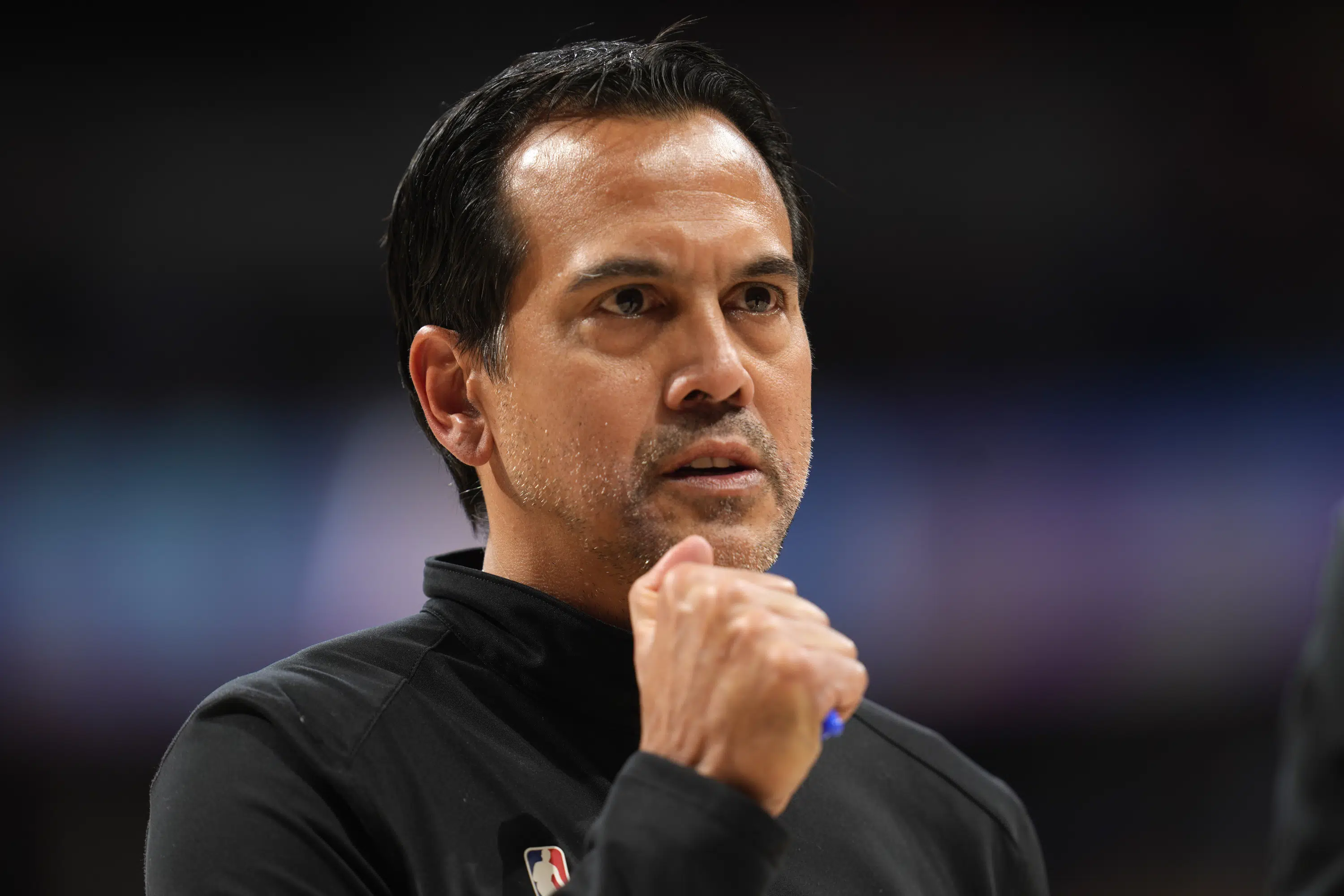 MIAMI (AP) — Upon hearing that the San Antonio Spurs and Golden State Warriors will have an NBA-record crowd of about 68,000 fans at their game Friday night, Miami Heat coach Erik Spoelstra set a new goal.
He'd like to see 100,000 at a game.
"One of these days we've got to do something outside and pack 100,000 down here in south Florida," Spoelstra said after the Heat beat the Milwaukee Bucks 108-102 on Thursday night. "Let's do that. Make that happen."
And a few seconds later, he even had the site picked out: loanDepot Park, home of baseball's Miami Marlins. The stadium has a retractable roof, though it would take quite a bit of extra seating — the ballpark has a listed capacity of about 37,000.
"Get the roof, open it up, let's do it, 100,000," Spoelstra said. "That's my call."
It's unclear whether the notion — a spur-of-the-moment answer by Spoelstra — will be taken seriously. The NBA has played a handful of preseason games outdoors, and the WNBA played a regular-season game at Arthur Ashe Stadium, the site of tennis' U.S. Open, in 2008.
The Spurs and Warriors are playing Friday at the Alamodome, the Spurs' former home in San Antonio. It's possible that, with standing room tickets, the Spurs could host about 68,000 people.
They're assured of breaking a record that has stood for nearly 25 years. The biggest crowd at an NBA regular-season game — measured by tickets distributed — is 62,046 who gathered to watch Michael Jordan and the Chicago Bulls meet the Atlanta Hawks at the Georgia Dome on March 27, 1998.
Spoelstra was unaware of the Spurs-Warriors game setup until Thursday night.
"Am I living in a hole? Have they been talking about that a lot? I didn't know," Spoelstra said.
___
AP NBA: and