Miami's Mario Cristobal details challenge of rebuilding Hurricanes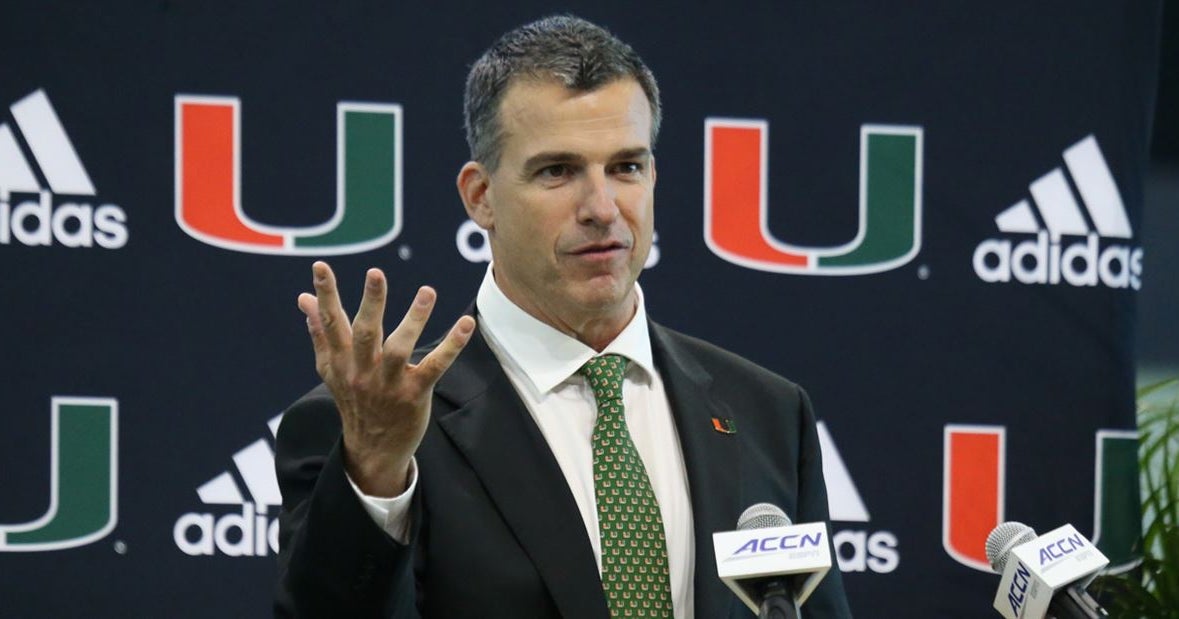 Now the head coach at Miami, Mario Cristobal has some work to do. Cristobal explained the challenge ahead of him as he tries to remake the culture of the football program.
During the national championship game, Cristobal joined Joel Klatt and Kayvon Thibdeaux on 'CFB on FOX.' Cristobal said he is aware that there is a lot of work to be done at Miami, but he is glad to do it. He also noted that there won't be any trash talking. Cristobal wants his program to go out and earn everything it gets.
"The challenge here is one where you wake up every day just thankful, just like I was the previous five years, but now it's where I played and where I actually put on the helmet in my hometown," Cristobal said. "It's 100 miles per hour. There's a lot of work to do. There's no posting. There's no tweeting about, 'Hey, we're coming.' We gotta get to work. We've got work to do. (Kayvon Thibodeaux) will tell you. There's no shortcuts through this stuff. We have got to get on the grind and do things a certain way. Everything else will take care of itself."
Cristobal also explained that, when he played and coached at Miami, the culture had nothing to do with aesthetics. Instead, it had everything to do with the attitude of the team, and he wanted to take that with him into his head coaching career.
"I remember sleeping in the parking lot just trying to catch a couple hours of sleep because you had to keep going to prepare for practice that day in the days of just one GA," Cristobal said. "Now it's like four GAs and 16 analysts. The tradition is something that runs deep. The tradition is not based on anything other than the people, the toughness, the grit, the physicality, and the way that practice was run. … I wanted to play here, not because of the facilities because there were none. The weight room was tiny. The university itself was being built and constructed. It was just a certain DNA. With my experience in high school and my experience as a player, I wanted to be a coach. This difference-maker experience in my life, I wanted to give that to others."
Get the fastest scores, stats, news, LIVE videos, and more. CLICK HERE to download the CBS Sports Mobile App and get the latest on your team today.
After leaving Oregon to come back to his alma mater, Cristobal wants to make the Hurricanes a perennial national championship contender again.