Miami Dolphins rookie De'Von Achane is day-to-day to play against New York Jets on 'Black Friday' – NBC 6 South Florida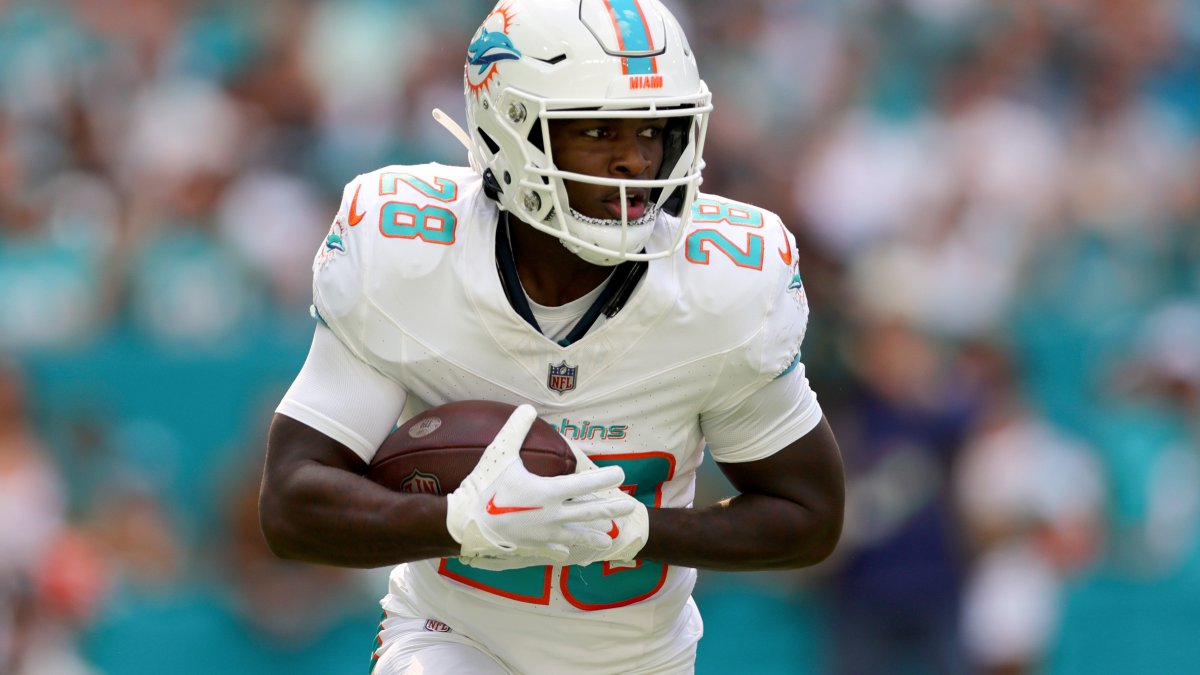 The status of Miami Dolphins' running back De'Von Achane is up in the air as head coach Mike McDaniel confirmed the rookie injured the same knee that kept him out of for the past four weeks in their 20-13 win against the Las Vegas Raiders on Sunday.
Achane only featured in 3 plays before getting hurt on a 4-yard pass in the first drive for the Dolphins.
While the running back was never officially ruled out, McDaniel urged in the side of caution with the rookie phenom.
"He kind of got landed on," McDaniel said on Sunday's post game press conference, "It was a little painful, and he was politicking to try to come back in the game. But I was a little worried off the rust to go and do that, so we kind of held him back."
On Monday, the Dolphins received an update on Achane's injury and are taking things slow with him given the short week, as Miami plays the New York Jets this Friday.
"He's feeling better this morning. We found out that it was the same knee. It's not going to require surgery or anything like that, and we're getting extra feedback and opinions, and we're taking it day by day, this week," McDaniel said on Monday.
As far as his chances of playing against the Jets, McDaniel revealed his status is still up in the air.
"There's a chance he will and he won't," McDaniel said, "It's pretty much day to day, but I definely wouldn't rule him out, but I wouldn't rule him in either."
Achane is averaging 11.8 yards per carry and has scored seven total touchdowns in the five games he's played this season.