Couple wants answers after tense encounter with Miami-Dade cop – NBC 6 South Florida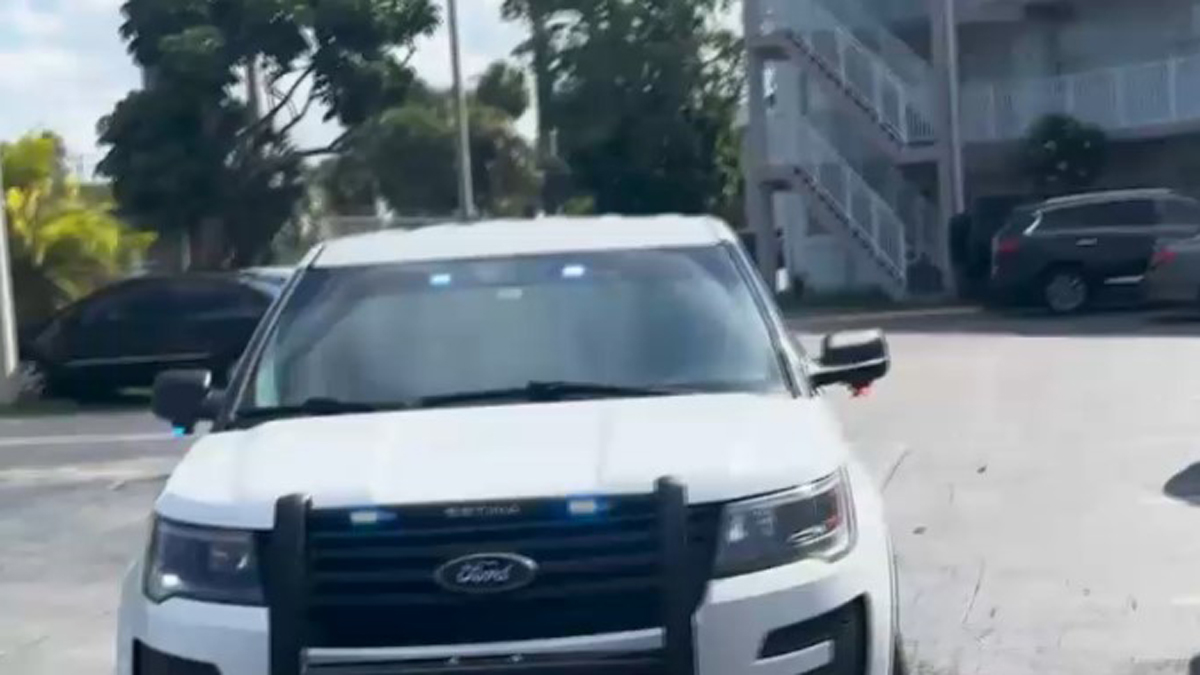 A couple is demanding answers after they said they endured a terrorizing encounter with a Miami-Dade Police officer who they said threatened to shoot for no reason.
At first the couple thought the man was impersonating a cop but on Thursday, Miami-Dade Police confirmed he is an officer.
The woman, who only wanted to be identified by her first name, Yarny, said the incident happened earlier this month when her husband was pulled over in their apartment complex near Sunset.
"When I get to the window I started seeing the white SUV Ford already with lights on red and blue, turned on, trailing my husband's car. So at that moment immediately what I thought was he's getting stopped," Yarny said. "I already see the supposed officer, we still don't know who it is, with his demeanor, just pointing the gun at my husband saying numerous times 'I'm going to shoot you, I'm going to shoot you, I'm going to shoot you.'"
Yarny said the man was dressed like a cop and in an unmarked car with flashing lights, and seemingly had no good reason to act hostile toward her husband.
"When I step outside I saw my husband already taking off his shirt, putting his hands up, saying 'I'm no threat, I have no weapons, if you're gonna shoot me, shoot me then,'" Yarny said. "The energy felt like the officer was definitely gonna shoot, he was already aiming to my husband's head. So immediately my reaction was to clap and say 'hey hey hey, what are you doing?' I was trying to get his attention."
She said she did get his attention by acting even more suspicious.
"He sees my position filming, he immediately covers his face with the left hand and with the right hand he puts the weapon away. He goes into the vehicle and starts driving back," Yarny said.
That's when Yarny managed to take a video of the car taking off.
Miami-Dade Police have since confirmed that the man who pulled Yarny's husband over is in fact and officer.
"The Miami-Dade Police Department is aware of this incident and it is being investigated by the Professional Compliance Bureau," the department said in a statement. "In addition, if anyone is being stopped by an unmarked police vehicle, and has any doubt of the validity of the officer, we encourage you contact 911 and provide your location so the police dispatcher can confirm that in fact it is a police officer. The safety of our community is our primary concern."
Yarny said she still wants answers.
"This person is a concern to the community, he's definitely a threat, he's dangerous, he has a badge, he's driving a county MDPD vehicle, also he has a weapon," she said.