Miami Heat, Boston Celtics Enter Game 7 of Eastern Conference Final – NBC 6 South Florida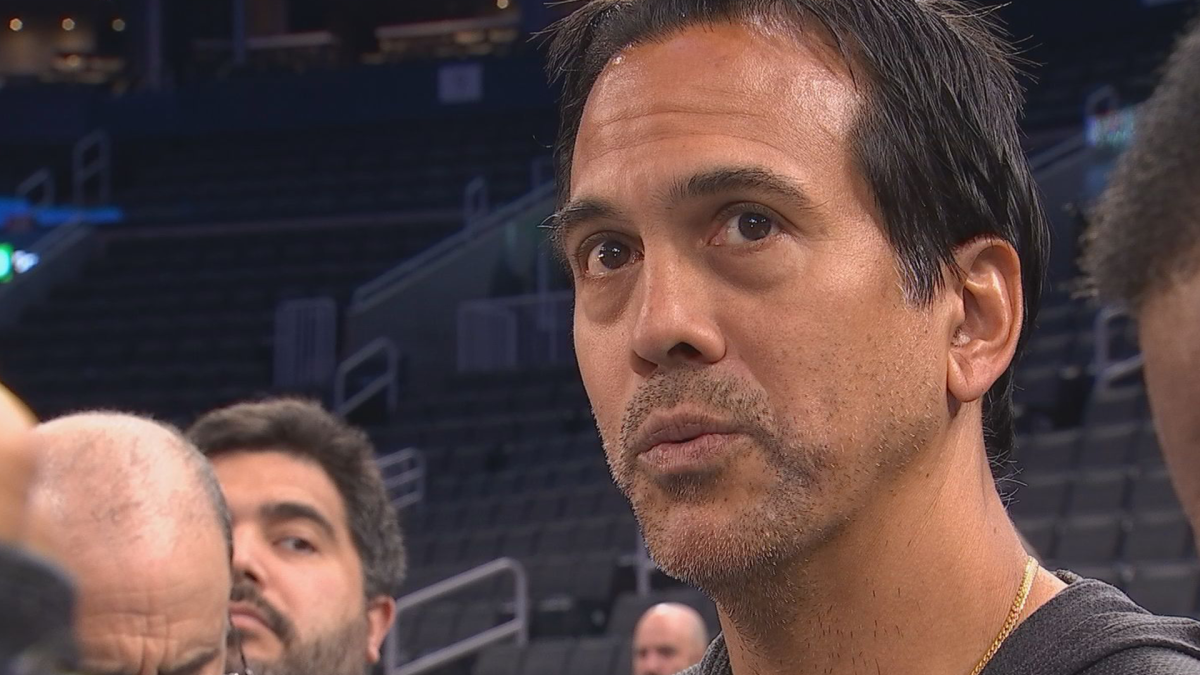 For the second year in a row, Miami and Boston will face off in a Game 7, after a putback at the buzzer by Derrick White in Game 6, giving the Celtics the win Saturday night.
The Heat were seconds away from eliminating Boston and punching their ticket to the NBA Finals. Jimmy Butler got fouled behind the 3-point line with three seconds left. He hit all three of his free throws and all they needed was one stop.
During shootaround Monday morning, Heat Coach Erik Spoelstra said by the next day the team moved on from their heartbreaking loss and started preparing for Monday's Game 7.
"When you're trying to accomplish something very challenging, there's going to be bumps," Spoelstra said. "There's going to be tough times but I'm just really happy, you know, for our guys. They get to experience a game seven."
"I know our team and I know the competitive will and the desire. If you have that, you want these kind of moments," Spoelstra said. "For the real competitors in this association, this is what you dream about and spend all your time training and in the summer for moments like these, they're not for everybody, but neither are we."
During shootaround Monday, players looked and seemed loose, as Rick Ross was playing in the background.
ESPN BPI gives the Celtics an 82.8% chance to beat the Heat in Game 7. Guard Max Strus said by now, people counting them out is nothing new for them.
"We're blessed with the opportunity to play in a game seven right back in the position we were last year," Strus said. "We're all excited and we're ready for it. We're ready for the competition and just can't wait for the ball to go up in the air and get this thing going."
"We've been here before," Strus said. "We know what it's like. Win or go home. Like you said, it's not our first time being here in this situation. You know, that gives us a competitive edge so we know what it takes. We know we got to do and we're ready for it."
Gabe Vincent scored 15 points in Game 6, after missing the previous game with a left ankle sprain. On Monday he said his ankle is doing great. He also talked about the confidence the team still has, despite a tough loss Saturday night.
"It's pretty simple," Vincent said. "It's just faith. You know, we got faith in one another. We got faith in our staff. You know, last game was the first of four and we're looking forward to it."
"We're making history either which way, what side of history do we want to be on? So we're looking forward to the opportunity," Vincent said.
Caleb Martin will look to have a big Game 7, after dropping 21 in Game 6. He said the role players have to help the starters and be stars themselves Monday night, and it starts by setting the tone early.
"You play the game for moments like this, opportunities like this," Martin said. "It's going to be rocking it here, it just gets, you know, competitive juices flowing and knowing that, you know, somebody's got to go home tonight and somebody's going to get to go to the finals."
"We're grateful to be in this position," Martin said. "Obviously, we feel like we've earned the right to be here. We know we're supposed to be here. We're capable of being here. But we also know we're capable of much more. So we're just coming with that mentality. We're smiling, we're staying positive and no matter losing the last three games. But it all boils down to being better, being the better team for 48 minutes."