Miami wraps 2023 National Signing Day No. 7 in talent acquisition (high school and portal) rankings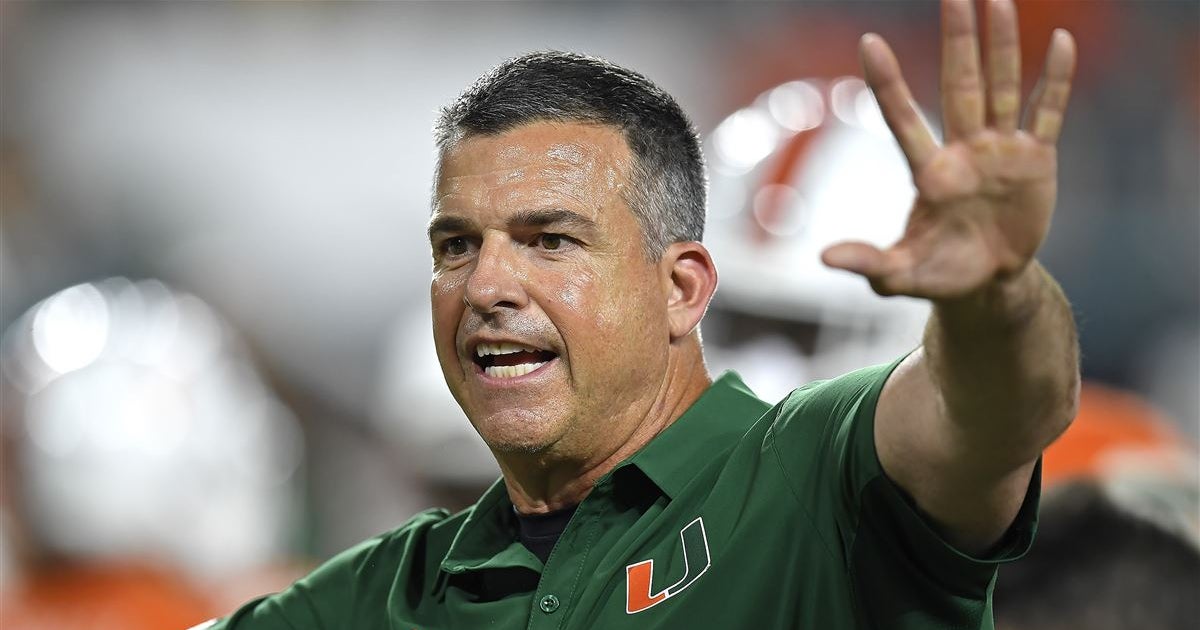 Talent acquisition in modern day college football allows for teams to explore two different avenues: high school recruiting and the transfer portal.
There are different approaches to building a team, but roster management forces programs to have a plan of execution for both paths.
As things stand on Thursday morning, the Miami Hurricanes football program signed the No. 7 overall high school class in the country, according to 247Sports, and the No. 11 transfer portal class.
Overall, UM is set to add 33 players to the roster. When combining the high school and transfer classes, the Hurricanes check in at No. 7 overall (with 247Sports giving more weight to high school recruiting compared to the portal).
UM added two five-star recruits and 20 four-star players between high school recruiting and the portal.
Alabama ranks No. 1 overall in the combined rankings while Georgia checks in at No. 2, according to 247Sports. The top five is rounded out by Texas, LSU, and Ohio State.
The Hurricanes rank as the top ACC program in the combined talent acquisition rankings with Clemson checking in at No. 15 and Florida State ranking No. 16, according to 247Sports.
Miami is one of five programs to feature a high school recruiting class and transfer portal class that ranks inside the top 15, according to 247Sports, along with LSU, USC, Oklahoma, and Oregon.
All of these programs feature head coaches entering their second seasons at those schools.
In terms of the transfer portal additions, the Hurricanes have eight players enrolled. All the programs ranked ahead of them in the transfer portal rankings feature at least ten additions, except Florida State, who stands at nine.
UM's portal class is led by a pair of offensive linemen with Javion Cohen arriving from Alabama and Matt Lee coming in from UCF.
The high school recruiting class is led by a pair of five-star offensive linemen in Francis Mauigoa and Samson Okunlola.
Miami would like to fill more holes on the roster via the May transfer portal window such as outside receiver and a run stopping defensive tackle.