2024 QB Julian Sayin at Battle Miami 7v7 Tournament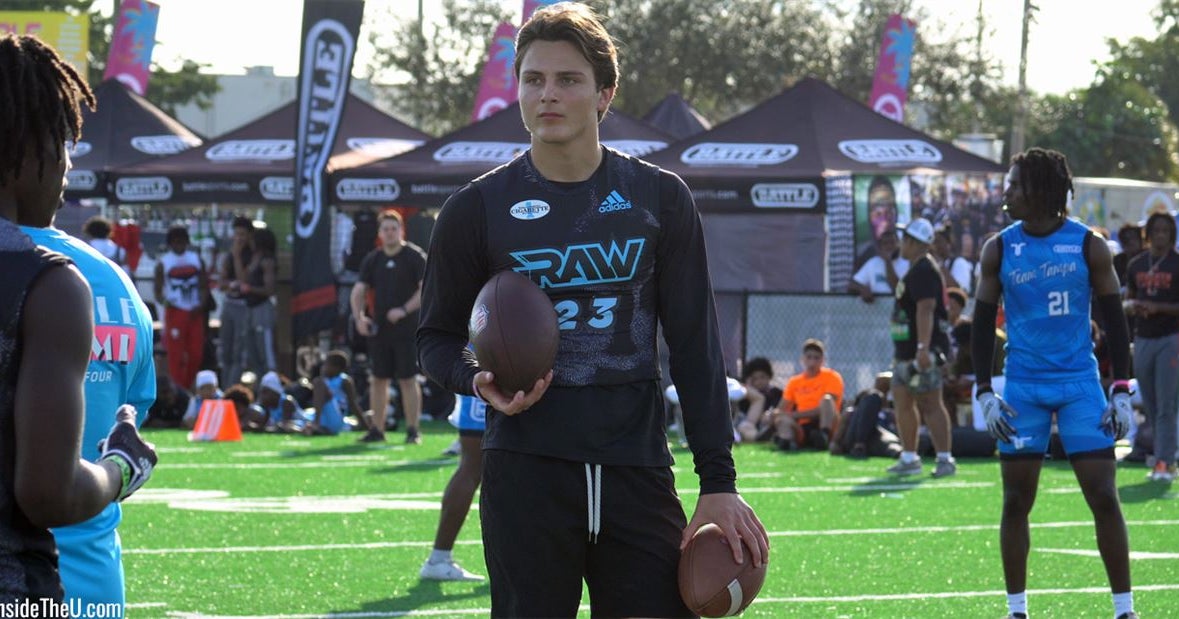 FORT LAUDERDALE, Fla. — Watch Carlsbad (Calif.) 2024 quarterback Julian Sayin playing for Raw at the Battle Miami 7v7 Tournament.
Sayin, a five-star prospect who is considered the second-best quarterback in the class according to the 247Sports composite rankings, is shown playing in six games with Raw, which went 5-1 at the tournament.
RobiSayin son holds a Miami offer. He verbally committed to Alabama in November.
Christopher Stock has covered the Miami Hurricanes since 2003 and can be reached by e-mail at [email protected] and on Twitter @InsideTheU.