Max Strus shares why the Miami Heat will bounce back this season after a disappointing start – "We have two young guys that are turning the corner of being superstars" – Basketball Network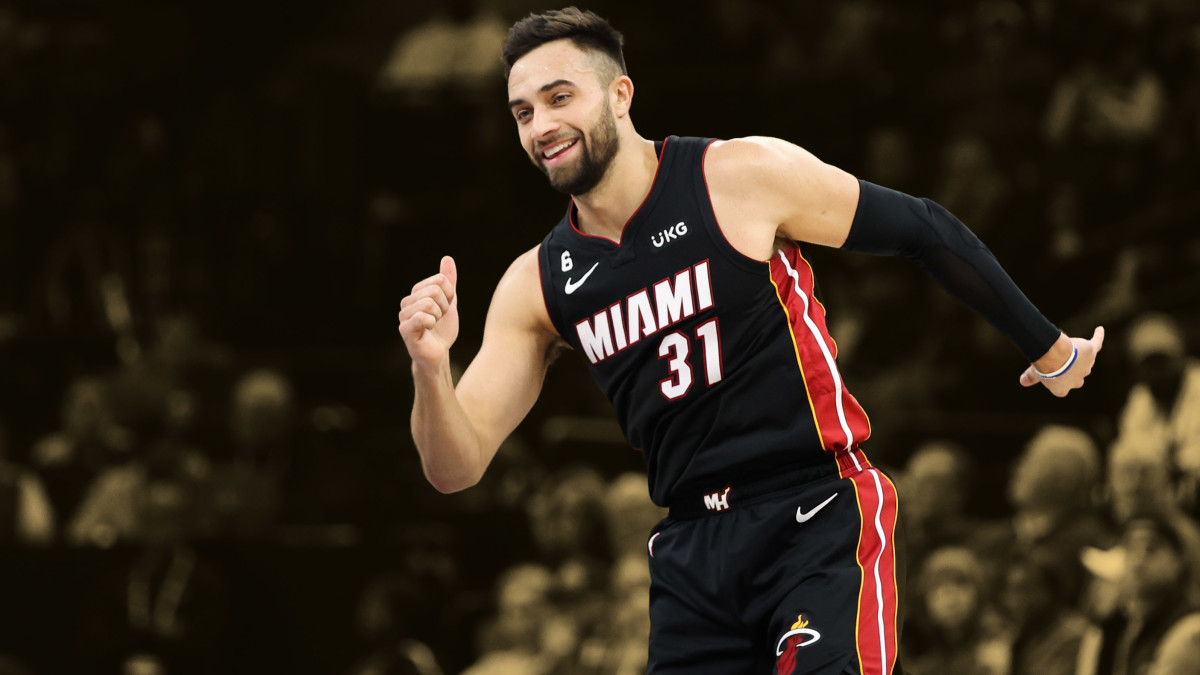 The Miami Heat haven't exactly gotten off the start that they had hoped. Coming off an NBA Finals run, an 11-14 record through their first 25 games is quite the letdown. Though the Heat have been plagued with injuries, they've managed to stay just a half-game back from a play-in position. Heat guard Max Strus thinks the team will be fine despite the rough start, as he explained on the Road Trippin' podcast.
Max Strus pins struggles on injuries
The first thing that Strus said is that they have the same team as last season. Granted, the team lost P.J. Tucker, who isn't a very significant loss. Strus pinned this directly on the injuries and added that he's increasingly optimistic as the team gets healthier.
"We're there, we're turning the corner now. We're getting guys healthy. We have a superstar, Jimmy Butler's there. We have two young guys that are turning the corner of being superstars as well in Bam and Tyler so."
Adebayo and Herro's effect on Jimmy Butler and the Heat
Bam Adebayo is currently averaging the second-most points per game among eligible centers, coming off his first All-Star season. Taking the leap into superstar status would be huge for Miami. With the current status of the roster, the Heat need players that can step up when the time comes.
After winning the Sixth Man of the Year award last season, Herro is having another great year, averaging 20 PPG to go along with 6.6 RPG and 4.2 APG. This young duo could help turn the roster around if Jimmy Butler cannot stay consistently healthy.
"I think things are starting to click for those two. They've been young, but they're on year, whatever, four, five, or six. I think they're starting to figure it out, and I think that those are guys that we can rely on and don't have to rely so much on Jimmy."
Taking the weight off Butler's shoulders, especially in the playoffs, would be huge for the Heat as a team. Competing without your "superstar" has proven to be very important in the NBA. The Philadelphia 76ers, for example, were able to stay above .500 without their trio of Joel Embiid, Tyrese Maxey, and James Harden. The Eastern Conference is in a particularly weak position as the fourth seed in the East is only two games above .500. If there is any time for the team to get hot, the time is now.