Paying Rent is Getting Harder for Tenants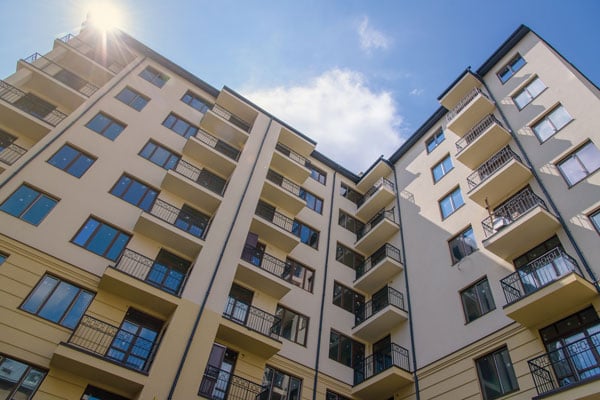 Typical apartment renters are having to work a lot harder lately to afford to pay their rents.
Over the past five years, rents have grown 36.9%, while the average wage is up only 23%, according to a recent report from Zillow.
Nowhere is it more difficult than in Miami, where the typical renter needs to work three full-time days more than they did five years ago to earn enough to pay the typical rent in that metro area.
"The rental market has cooled this year, but so far that has meant prices growing more slowly, not any real relief for renters," Jeff Tucker, senior economist at Zillow, said in prepared remarks.
"Rents were growing at a record pace for much of 2021, squeezing budgets for renters moving or renewing leases. Now, it appears more people are opting to double up with roommates or family, which means more vacancies and pressure on landlords to price their units competitively, offering some hope of relief on the horizon."
Zillow pointed out that rents fell last month for the first time in two years, possibly the start of more price drops to come, "or at least a signal that we are back to the usual seasonal rhythms of the rental market," Tucker said.
Zillow also found that the search process has caused 40% of renters to lose sleep, Zillow reported.
Strategies such as being flexible about move-in date and being one of the first applicants have helped recent renters find a place to live. Zillow has tools designed to help renters search with confidence in their area, including a rent affordability calculator, rental market trends tool and a move-in date filter.
It Takes 63 Hours of Work to Pay Rent
Nationally, an American making an average wage needs to work about 63 hours before earning enough to pay the typical monthly U.S. rent of $2,040.
That is three hours more than they would have needed to work a year ago, and six hours more than before the pandemic in October 2019, according to Zillow's analysis.
Miami is part of the more costly trend for those living in the Sun Belt. Tampa and Phoenix have also experienced higher rent growth.
Potential for Downward Trajectory
Recent rent trends, though, suggest tenants may be getting some relief. Last week, Danielle Hale, Chief Economist at Realtor.com, said in prepared remarks, "Our data indicates that we are finally starting to see a bit of relief from the double-digit pace of rent growth that we experienced during the height of the pandemic.
"While it's still a bit early to say that we're officially on a downward trajectory for rent prices, the data shows a promising return toward normal seasonal slowdowns and suggests that the astronomical price gains of the past several years may be behind us."