Boston Marathon Opens Registration For Nonbinary Athletes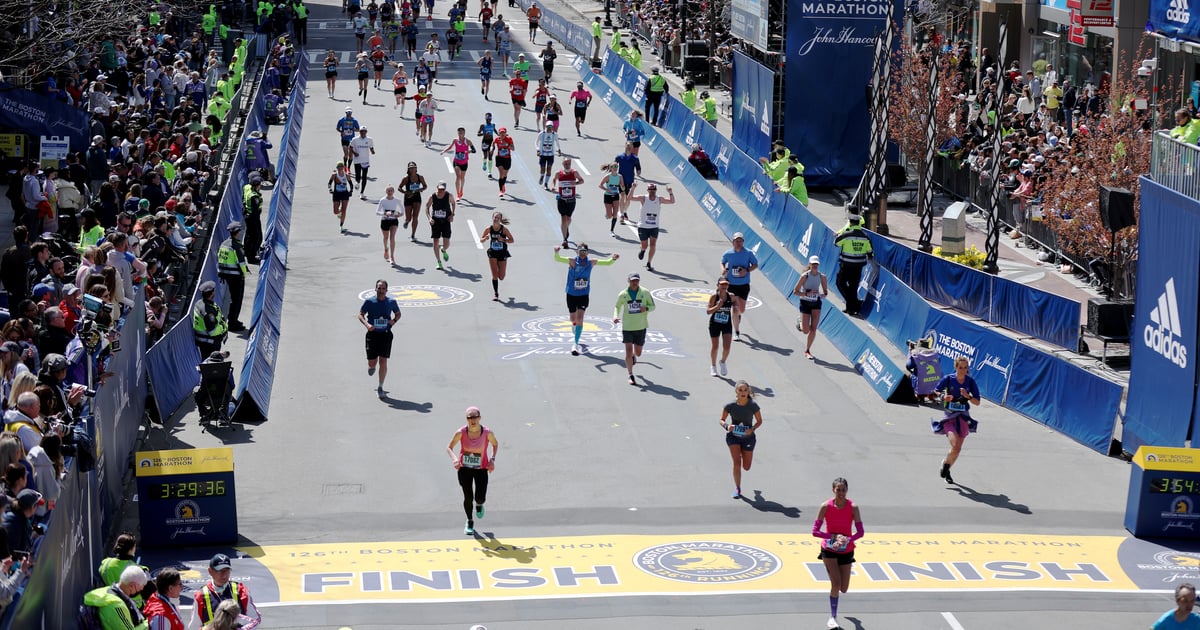 The Boston Marathon is set to officially welcome nonbinary runners for the first time ever in the 2023 race. Of course, nonbinary athletes have long been competing in sporting events and marathons — but the difference is they'll no longer be forced to register with the men's or women's divisions.
On Sept. 12, upon the opening of registration for the race, the Boston Athletic Association (BAA) shared on its website that it is "currently working on expanding opportunities for non-binary athletes at our events, including the upcoming 2023 Boston Marathon. While we do not currently have qualifying standards for non-binary athletes, we are working on ways non-binary participants are accepted into the event."
Though the exact qualifications for running times are still TBD, nonbinary athletes can submit an application to the 2023 Boston Marathon during the registration period from Sept. 12-16. The qualifying information is important because the Boston Marathon is extremely competitive and spots are limited. Athletes typically need to meet strict time standards (set by gender and age group) in order to qualify for the race. For example, men in the 18-34 age group must have a qualifying marathon time of three hours or less, and women ages 18-34 must have a qualifying marathon time of 3.5 hours or less.
"With this being our first year, we do not yet have enough data to establish non-binary qualifying times. Therefore, we will use the times listed here, as they are inclusive of the qualifying times for the two existing divisions. As we prepare for future races, participants can expect non-binary times to be updated accordingly. We view this first year as an opportunity to learn and grow together," the BAA continued.
The news comes as a welcome gesture of inclusion for nonbinary athletes, who must often register under their sex assigned at birth to compete — even if that's no longer the gender they identify with. For example, trans pro skater Leo Baker was faced with the decision to either compete in the women's Olympic team or bow out (they chose the latter). Baker's story is common in the often fraught world of sports for those who aren't cisgender. Both the international swimming federation and the International Rugby League have recently barred trans women from competition, and even nonprofessional sports spaces such as school and club sports for children and teens are a battleground for trans people.
"Such a large portion of the conversation around transgender inclusion in sports lacks a very fundamental piece that is crucial to the conversation: trans people are just people. We are not just our biology. There is so much talk about biology when it comes to trans athletes but never as much about us as humans. As people," track and field athlete Andraya Yearwood previously told POPSUGAR. "When legislators and lawmakers continuously dehumanize trans athletes over and over again, it begins to create this very harmful rhetoric around how we identify and ultimately how we live."
The BAA's announcement is a breath of fresh air in a particularly trans-hostile climate. We only hope other athletic associations will follow suit and allow all athletes to register for competition outside the binary.
Image Source: Getty / Omar Rawlings / Stringer