Making a Contrarian Bet on Aging Trophy Office Towers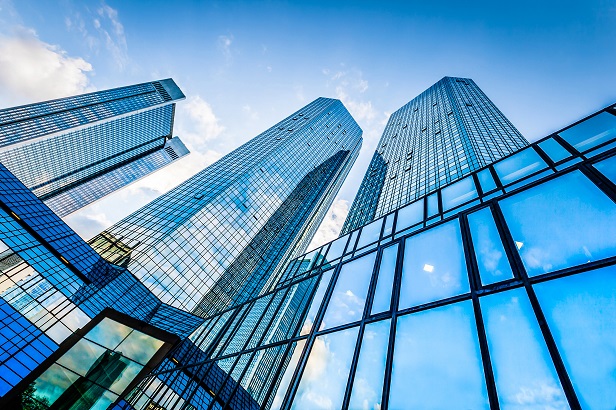 Think of a high-profile office building that was built in the late 20th century in an urban central business district: Atlanta's CNN Center, Denver's Granite Tower, the Miami Tower—a.k.a. the sleek, glass-sheathed skyscraper where Gloria Estefan danced on the roof in her Turn the Beat Around music video—and there's a good chance that CP Group owns it, as it does those three.
Boca Raton, FL-based CP Group has made acquiring what it calls "tarnished trophy real estate" in CBDs the sweet spot in a "contrarian" strategy of buying well-known, aging office towers in prime locations at discount prices, modernizing them, boosting occupancy and reselling the buildings at a much higher price within five years.
CP Group has accumulated a 17M SF office portfolio, going on an acquisitions tear since 2020 buying up $2.25B properties in Florida, Georgia, North Carolina, Texas and Colorado. The company says it is the largest office landlord in Florida and one of the largest office owners in Georgia.
CP's strategy has been on display this summer in Miami, where the company partnered with DRA Advisors to buy the landmark 47-story Miami Tower for $163.5M from Sumitomo Corp. of Americas, which paid $220M for the property in 2016.
The buyers obtained a $144M loan from PGIM Real Estate to acquire the tower, which saw its occupancy dip to 65% after its anchor client, law firm Carlton Fields, vacated 95K SF.
As it has with its other iconic office acquisitions, CP is betting that an aging, high-profile tower in a prime location—Miami Tower, designed by I.M. Pei, opened in 1987—can be upgraded and repositioned quickly as a higher-valued property.
Since the first quarter of 2020, CP Group has sold or recapitalized eight of its properties for about $875M.
"Our main strategy is to add-value to underperforming office buildings. This usually takes 4 to 6 years to accomplish," Angelo Bianco, Managing Partner of CP Group, told GlobeSt.com.
"When we acquire an asset, we obtain debt that will allow us to achieve our business plan and include extensions to protect us in the event our plan is delayed. Since we only seek moderate levels of leverage, we're able to obtain more flexible loan terms," Bianco said.
A flight to quality has urban office tenants migrating to new Class A office towers that offer features that can't be found in older buildings, including window lines, high ceilings, and open, column-free spaces. This makes choosing acquisitions in prime locations key to CP Group's trophy building strategy.
"Generally, buildings built prior to 2000 are only competitive if they have superior location, which in many markets tends to be the case because they were there first," Bianco said.
CP Group also has a contrarian position about the trend toward adaptive re-use projects converting older office buildings into residential towers.
"Although we've been spending time and resources on determining the viability of conversions, we haven't found an economically viable opportunity," Bianco said.
"Non-purpose built residential buildings face many hurdles including floor plan configuration and lack of individual HVAC systems, operable windows, kitchens and bathrooms. Although we can certainly address each of these issues, the cost to do so often is prohibitive and your final project ends up looking like Frankenstein," he said.
Not surprisingly, CP Group is bullish about the future of the office sector in central business districts. Bianco says CBDs will evolve to include more mixed-use developments, but there will not be fewer office buildings despite the embrace by companies of hybrid work strategies.
"Mixed-use developments will continue to grow. They are the environments that people crave—the aberration was the 21st century, when we separated work from life," Bianco said.
"Overall, we do not see there being fewer office buildings [in CBDs]. Office employment has been growing for the past 100 years and for good reason," he said. "There will, however, be a change in the office environment which will have more amenities, be flexible and [be] designed for varied workstyles, including telecommuting."
Bianco said the company's outlook for the H2 2022 office sector is for fewer office property transactions and little net leasing absorption.
"Rising rates are not a buyer's problem, it's a seller problem. When rates go up, prices go down and the buyer always has the ability to refinance if rates drop during their investment period," he said. "The remainder of 2022 will see few office transactions. Sellers are not prepared to capitulate to today's pricing."