A look at the players the Miami Hurricanes football program highlighted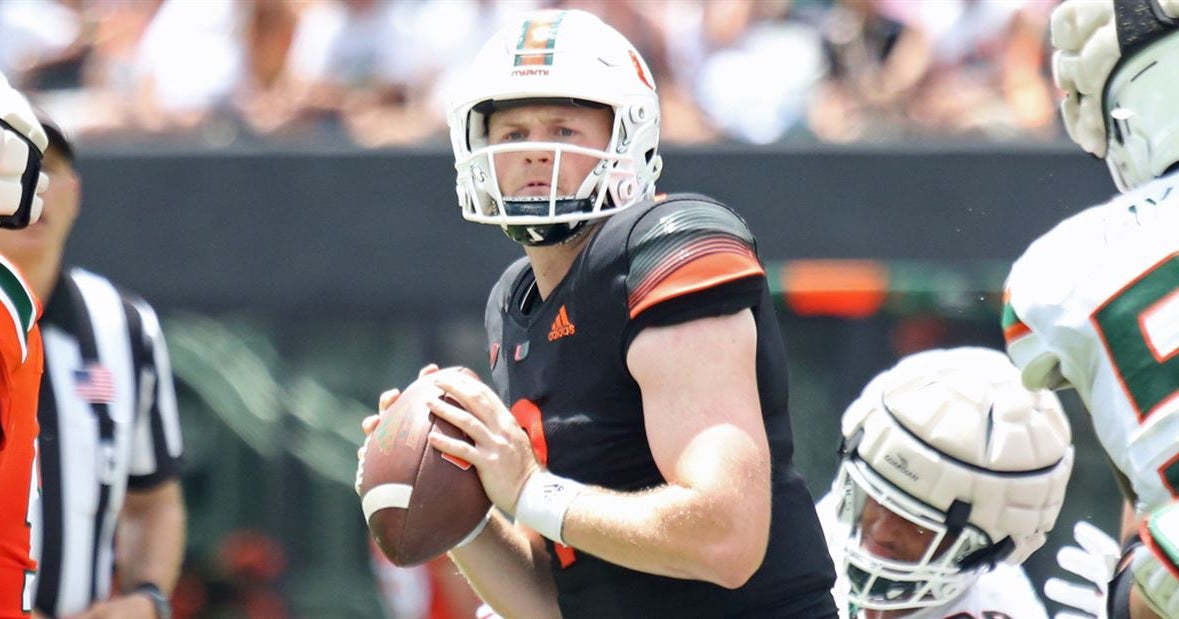 The Miami Hurricanes wrapped up spring football a little more than a week ago and UM highlighted some of the notable players from the month of spring football. 
The month of offseason football was Mario Cristobal's first opportunity to evaluate the Hurricanes on a football field and he was pleased with the progress the team made during the practices. 
"You wish you had 15 more of these practice, but you don't," Cristobal said following the spring game. "So now it is about choices and decisions by the players in order to take that next step. We have to grow up and we have to be mature. Everybody has 100 days until game one, so what are you going to do with those 100 days? I know what we want to see. We want to see a team that plays with toughness, a passion, and physicality and resiliency. To get there, it is not a magic formula and there is no secret sauce or hocus-pocus. The Canes have to get to work."
Miami's offense will be coordinated by Josh Gattis, who won the Broyles Award as the top assistant in college football at Michigan in 2021.
Gattis will inherit a talented quarterback in Tyler Van Dyke, who threw for 2,931 yards with 25 touchdowns and six interceptions in ten games in 2021.
Gattis will look to build a balanced attack around a UM personnel group that includes veterans on the offensive line like Zion Nelson, DJ Scaife, and Jakai Clark, talented tight ends like Will Mallory and Elijah Arroyo, a group of talented, but inexperienced receivers in Frank Ladson, Key'Shawn Smith, Xavier Restrepo, Romello Brinson, Jacolby George, and Brashard Smith, and a deep stable of backs in Jaylan Knighton, Henry Parrish, Don Chaney Jr, Thad Franklin, and Cody Brown. 
The defense will be coordinated by veteran coach Kevin Steele, who took 2021 off, but was previously the defensive coordinator at Auburn from 2016-20.
Steele inherits a defense that must improve from a poor showing in 2021. The Hurricanes allowed 28.2 points per game and 389 yards per game. Miami ranked as the worst tackling Power Five team in the country, according to Pro Football Focus. With all that being said, however, Miami does feature some talented pieces on that side of the ball in DT Leonard Taylor, DB James Williams, and CB Tyrique Stevenson. 
Check out the awards Miami announced following spring football below.