Two Miami football games tabbed possible ESPN Gameday destinations
The Miami football program could have two appearances on ESPN Gameday this year in a potential projection from Brad Crawford of 247 Sports. Miami hiring Mario Cristobal makes the Hurricanes a more high-profile program. Crawford projects early and late-season games possibly being Gameday destinations.
The Miami football team opens the season on September 3 at Hard Rock Stadium against FCS Bethune-Cookman. Miami hosts Southern Mississippi a week later. Cristobal and the Hurricanes will be on the national radar in week three when they travel to College Station to play Texas A&M.
The Aggies open the season on September 3 at Kyle Field against FCS Sam Houston State. Appalachian State who Miami hosted week two in 2021 plays at Texas A&M a week after the Bearkats. Texas A&M head coach Jimbo Fisher knows Miami well from 11 years as a coach at Florida State.
The paths of Cristobal and Fisher have likely crossed on the recruiting trail. Texas A&M beating out Miami for five-star Monsignor Pace defensive end will also be a storyline when the Aggies and Hurricanes meet in what will likely be a top 20 showdown. Crawford explained why he thinks the game could be on Gameday.
WEEK 3: MIAMI AT TEXAS A&M

"Would the College GameDay crew venture to Texas back-to-back weeks? There are certainly other top-end non-conference options here — Penn State at Auburn and Oklahoma at Nebraska among others — but first-year coach Mario Cristobal's first chance in the spotlight vs. a preseason media darling is ripe for viewers.

Buying stock in Miami yet? It might be a good time to based on Cristobal's recent staff hires and the obvious surge of momentum coming out of South Florida. This should be a matchup of top 25 teams and could be Miami's re-introduction to national prominence."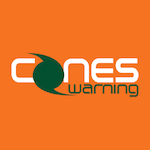 Want your voice heard? Join the Canes Warning team!
Miami could have the attention of the nation twice this season. For the second time in three years, Miami will play at Clemson. Clemson has destroyed Miami in the last three meetings. The Hurricanes have defeated the Hurricanes by an average margin of 39.3 points the last three times they have played.
In year one of the Cristobal era, good performances at Clemson and Texas will help the Miami football program. The Texas A&M game will be important to make an early-season statement. The Clemson game could have an impact on the races in the ACC Atlantic and Coastal. Clemson missed the ACC title game in 2021.
WEEK 12: MIAMI AT CLEMSON

What happens if Clemson and Miami are in the thick of the College Football Playoff race in late November? The ACC will capture the national spotlight again, that's what. The Tigers have won three straight in the series, including a 35-point victory in the conference championship game in 2017.

All-time, however, the Hurricanes and Tigers are knotted at six. Miami quarterback Tyler Van Dyke could be in the Heisman conversation if College GameDay comes to Death Valley for this one. Surprisingly, ESPN skipped over Clemson last season and hasn't broadcast its pre-game show outside Memorial Stadium since 2020.
Three Miami games highlight the home schedule for Miami. The Hurricanes host North Carolina on October 8, Florida State on November 5 and Pittsburgh on November 26. Miami and Pittsburgh could be the defacto ACC Coastal Division title Game. It would be a long shot to host Gameday for any of those games.
Miami will host Texas A&M on September 9, 2023, after opening the season against Miami (Ohio). Depending on how they fare during the 2022 season and in their 2023 season openers, the Gameday crew could be headed to Coral Gables for the five-time in six years week two next year.